Makan visits Al Mahatta International Artists Workshop - Open Day in Ramallah
Makan visits Al Mahatta International Artists Workshop II - Palestine
Makan visited Ramallah for the open day of Al Mahatta workshop that hosted 19 artists from different parts of the world. The workshop was in Beir Zeit town close to Ramallah in Palestine. Most artists worked inside the recently renovated old part of the the town.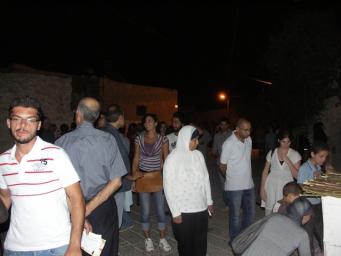 Very exciting works! Clearly the political atmosphere provoked many to address the occupation in direct and indirect ways. And apparently, one of the artists - Jeremy - even raised the suspicion of the Palestinian police as he was making a video in Ramallah at 3am! So Jeremy became the hero of the workshop, and a poster was produced to celebrate his bravado at this adventure (I will try to get a copy of the poster).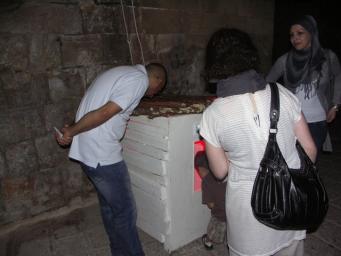 The crowd was very good at the open day, people seemed to be enjoying the works, and free food was given to the people from the local bakery.
 
I was of coarse very interested to know how the previous 2 weeks had gone, and how the dynamic was between the artists, was the food good? were there wild dancing parties? any drama?
Apparently good vibes, and 2 trips arranged to the cities of Hebron and Nablus which were apparently insightful, but heavy. The food was very good, but no dancing! Shame.